As a real estate agent, you take on a wide range of tasks and responsibilities when it comes to the sale and management of client properties. It's up to you to organise public viewings, and to make sure property isn't damaged as a result of a showing.
But it's not just your clients' properties you need to take care of. Whether it's the car you use to get to viewings, or the laptop and other devices crucial to your work, it's important you have the right insurance covers to protect your business and assets. Our Business Insurance Pack offers a range of covers5 to suit business' needs.

Save up to 10%2,3 on your first year's premium when you buy a new Business Insurance Pack policy online.
Covers for real estate agents
From real estate brokers to sellers agents, our Business Insurance Pack offers a range of covers5 in one simple-to-manage, flexible policy designed to protect businesses. Here's a small selection of what real estate agents might consider.
Start with Public Liability, then you can choose additional covers to suit your business.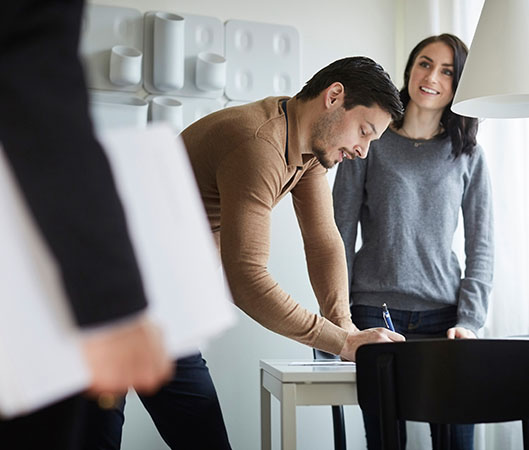 Accidents can happen, especially when interacting with customers or clients. As a real estate agent, your daily activities involve visits to clients' properties, as well as clients coming to visit you in your office. If a potential buyer injures themselves in your office, or you accidentally damage a client's property, you could be legally liable.
Our Public Liability Insurance, also known as Public and Products Liability Insurance, covers you if a member of the public is injured, or their property damaged, at your business premises or while using your products or services. It covers compensation you're legally liable to pay plus your reasonable legal fees. This doesn't include cover for professional advice you give.
Public Liability Insurance is automatically included with every Business Insurance Pack when quoted online. For a quote without Public Liability cover, contact our specialist Business team on 1300 131 000.
Commercial Vehicle Insurance4
Your car is likely to be one of the most expensive things you use as a real estate agent, so it's important to protect it. Our Comprehensive Commercial Vehicle Insurance can protect your vehicle in the event of accidental damage or theft, and cover your legal liability for damage to third-party property caused by your vehicle.
Choose from three types of cover: Comprehensive, Fire and Theft or Third Party Property Damage only.
Helpful tip: Do you use your personal vehicle for business purposes? Your personal car insurance may not cover you if a loss occurs while using your car in connection with your business, such as driving to sites or client meetings to conduct your work. Check your personal car policy to see if you're covered.
Call us on 1300 131 000 to cover up to 20 vehicles, or add up to two vehicles when you buy Public and Products Liability insurance as part of a Business Insurance Pack online.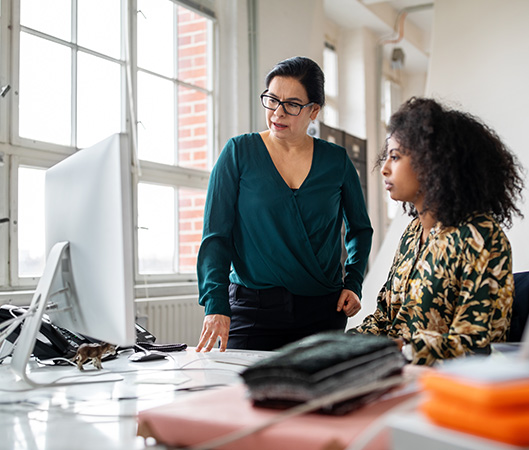 Our Electronic Equipment Insurance is designed to help keep your real estate business up and running even if computers or communication devices break down. This covers both equipment repair, and hire of temporary equipment if necessary.
The coordination of house viewings, advertisements and applications is an essential part of your job as a real estate agent, and these all rely on computers and other communication electronics. If electronics break down, not only does this leave you with a repair cost, but also a major loss of productivity and client information.
Cost of restoring data can be bought as an additional optional cover under Electronic Equipment Insurance.
Before you buy
Your real estate license may require you to hold a certain amount of management liability insurance. Check the requirements for your state before you buy.
If you rent your office premises, your lease may specify the minimum amount of public liability cover you're required to have. Your lease or landlord may also specify a minimum amount of glass cover.
Workers compensation
If your business has employees, workers compensation insurance is mandatory in all Australian states and territories. Our Workers Compensation Insurance can cover your employees if they're involved in a workplace accident. We'll work to support your business through the claims management process.
Note: Workers Compensation Insurance isn't available under the Business Insurance Pack and will need to be bought as an additional policy.
Why choose us?
Instant Certificate of Currency
Your proof of insurance, Certificate of Currency (COC), will be emailed instantly after purchase
Pay monthly at no extra charge1
You can pay monthly or annually at no extra charge to suit you and your cash flow
Specialist Business experts
Our experts can help you arrange your Business Insurance. Call
1300 131 000
 to speak to a Business specialist now
We're here to help
Give us a call, or send us a message
*Conditions apply
Pay by the month (Payment instalments)
Premiums payable by instalments may be subject to minor adjustments (upwards and downwards) due to rounding and financial institution transaction fees may apply.

Online discount terms and conditions
A premium discount of up to 10% is applied to your first year's premium when you buy a new Business Insurance Pack policy online.

Please note that the online discount doesn't apply to Commercial Vehicle cover, Goods In Transit cover or the following Management Liability covers: Directors and Officers Insurance, Employment Practices Liability, or Crime Insurance (which are only available from our contact centre).

This discount isn't applied at renewal.

Minimum premiums may apply
Any discount and/or entitlements may be subject to rounding and only apply to the extent that any minimum premium isn't reached.

If you're eligible for more than one discount, we apply them in a predetermined order. This means the effect of applying any subsequent discount will be applied to the reduced premium amount after applying any prior discounts. For example, the aggregate effect of applying two discounts consecutively means that you won't see the full benefit of both these discounts.

Discounts don't apply to taxes or government charges. No discounts are applied to Commercial Vehicle cover.

Commercial Vehicle Insurance
Commercial Vehicle cover is only available to buy under the Business Insurance Pack if you also buy Public and Products Liability Insurance or Commercial Property under the same policy. If you don't require Public and Products Liability Insurance, we offer a standalone 

Commercial Motor Insurance

 policy that you can consider instead.

Range of covers
Acceptance criteria apply to each cover based on the characteristics of your business and the risks you're looking to insure.
Any advice here does not take into account your individual objectives, financial situation or needs. Terms, conditions, limits and exclusions apply. Before making a decision about this insurance, please consider the relevant Product Disclosure Statement (PDS)/Policy Wording and Supplementary PDS (if applicable). Where applicable, the PDS/Policy Wording, Supplementary PDS and Target Market Determination (TMD) for this insurance are available on this website.
Allianz Australia Insurance Limited ABN 15 000 122 850 AFS Licence No. 234708 is the insurer of any general insurance products offered on this website.
Allianz Australia Life Insurance Limited ABN 27 076 033 782 AFS Licence No. 296559 is the insurer of any life insurance products offered on this website.